Bastiaan Knuijt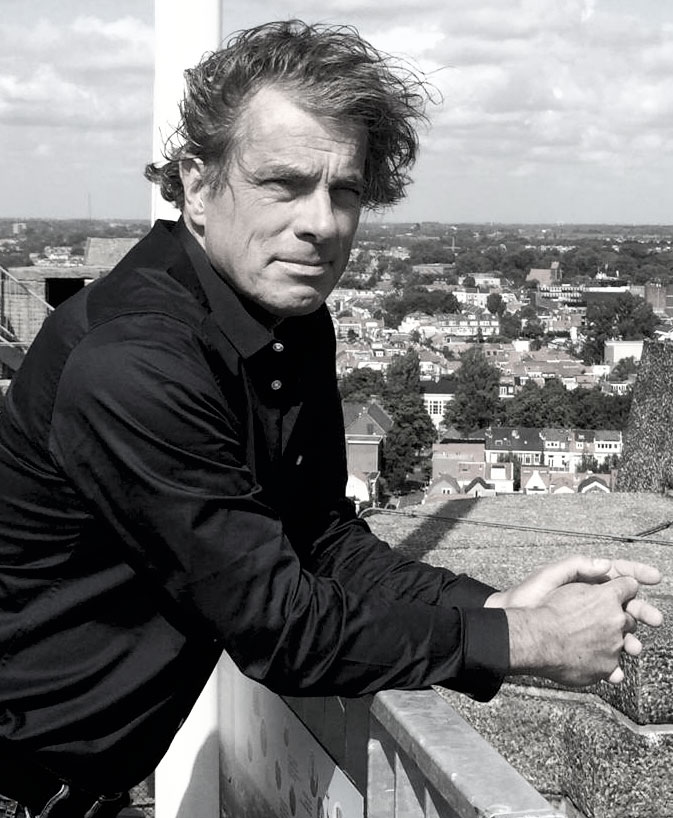 Bastiaan Knuijt, Master of Science with Honors, is a designer-architect which stands out in redefining existing patterns and systems. The human factor of the designs is both tangible and quantifiable. The ergonomic and CO2-neutral designs indicate that elegance can indeed go hand in hand with sience. The projects and products are designed from a functional point of view and are at the same time of a striking beauty.
By working together creatively from the start of a project, architects and engineers combine their knowledge to devise parametric integrated, sustainable design solutions.

From the beginning, we have pioneered a sustainable approach to design, through work that spans the spectrum from masterplans to furniture. Our approach is sensitive to location and culture, often combining the latest advances in building technology with techniques drawn from vernacular tradition; and we harness the skills, enthusiasm and knowledge of integrated design teams, clients and communities to create inspirational environments.
BASTIAAN architect & consult, Architectural Design and Engineering Firm. The content-wise management nature of the organisation allows more room for the essential activities. The firm is a member of the Royal Institute of Architects and Engineers.
The designs combine brillant ideas and shapes  with the appropriate technology of to day or to morrow and sustain for years. If and when necessary innovative in construction and the use of materails.